CUSTOM CLEARANCE - AUTOMATIC DATA EXTRACTION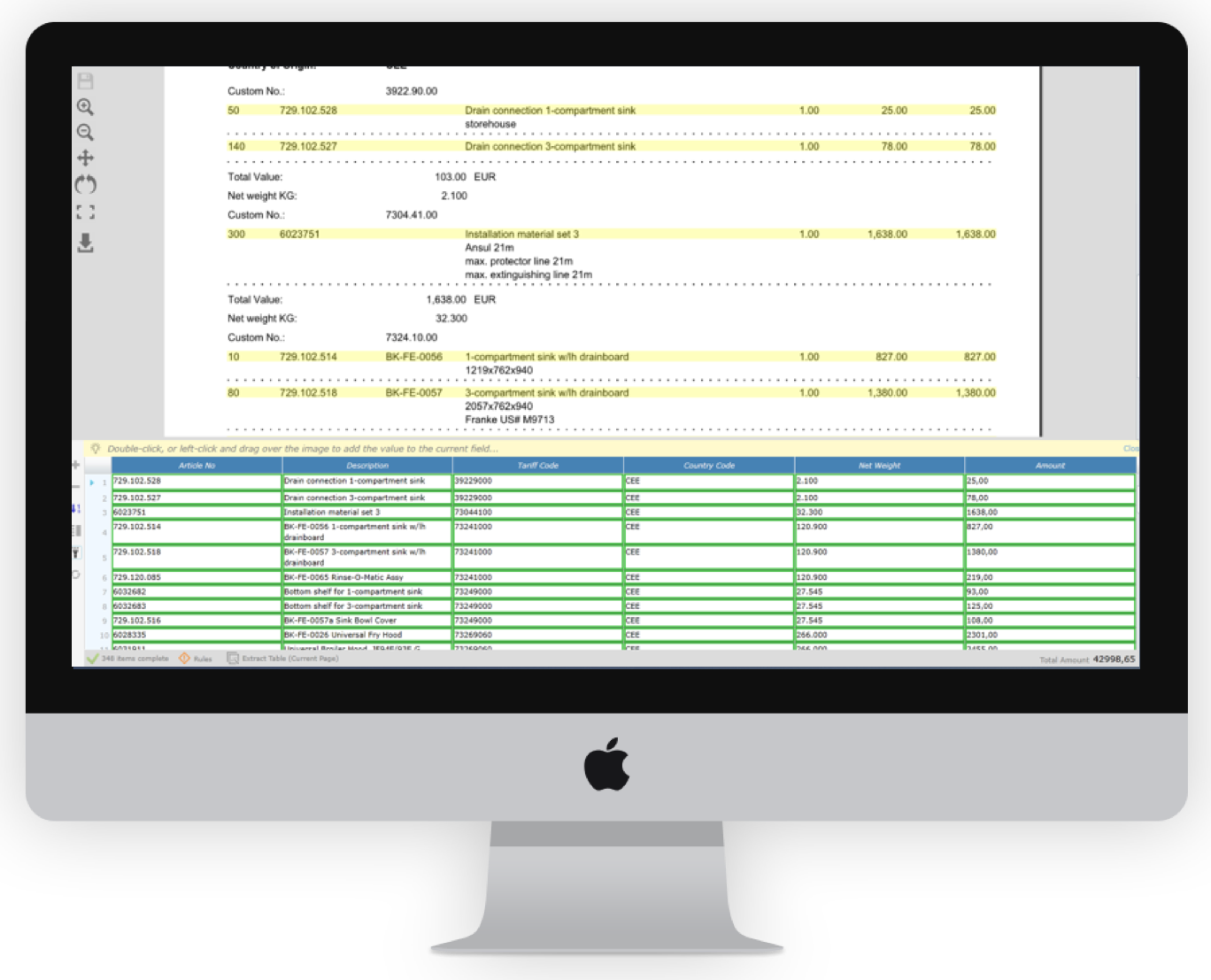 By using Navitro service for extracting customs data, you can achieve high efficiency and cost savings. Our experience from the customers who use the solution today shows that we can make up to 100% extraction of data on documents that come in good quality.
---
HOW DOES IT WORK?
All you need to do is send your document (invoice) to a dedicated email address or sftp site. All text and information on the document are read by the software and then all necessary data like Line Items, header data and other important information is extracted. It can also be used for static data such as sender, recipient etc. Then we make sure that data validates and are checked according to your requirements. Where there is manual check / change required, you will as a customer get access to your document through a web-interface.Then you get all data customized and delivered to your customs clearance system. We ensure the highest level of automation to save you and your business for the most amount of time. Using Navitro also reduces the chance of error as we make active checks of formats, summaries and validations. We can integrate with all custom clearance software, and today we have customers using: Butterfly (KGH), Emma Systems, Systema Sysped, Timpex, Proteria and Zodiac. But as long as your software have EDI import functionality, we can integrate and deliver data to it. By using our extraction service, you can get a complete set of declaration data automatically. Contact us for more information.